A Passionate Groundbreaking!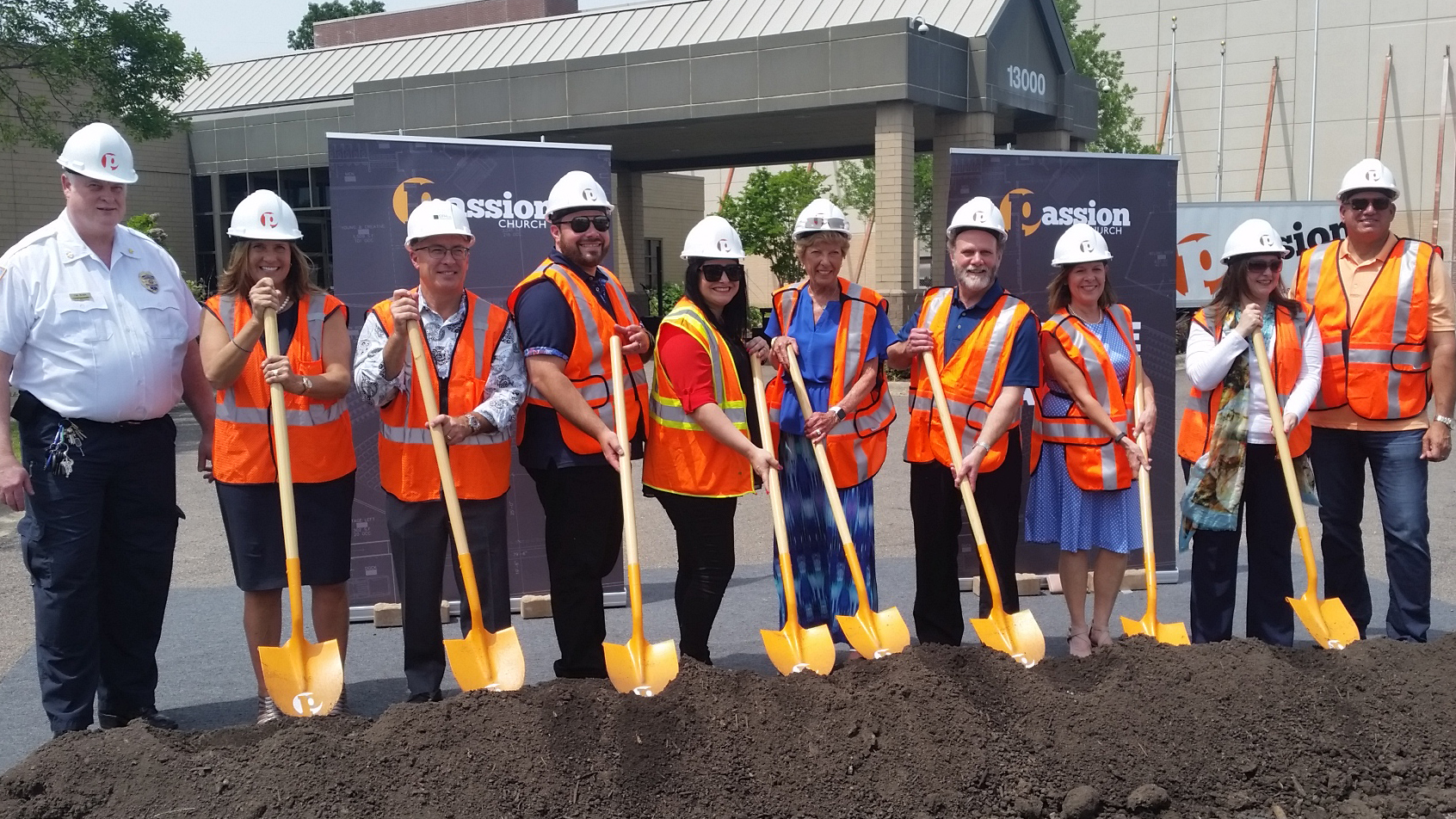 After years of searching for their new Maple Grove location, Passion Church will finally have a new home outside of the Maple Grove high school, its labor of love for the past seven years. It has taken dedication and a lot of determination from numerous parishioners to transport, set up and take down their entire church setting at the high school every Sunday. Now, there is another new beginning, another ground-breaking stride in Passion Church's ongoing mission.
 
Ron Touchette, of Rock Solid Companies, represented Passion Church and brought a lot to the table during the long, hard search and the ultimate purchase of a property for their new home as they finally landed on the perfect location at the northeast corner of I-494 and Bass Lake Road (County Rd. 10) in Maple Grove. Xenia Holdings, LLC, represented by EFH Realty Advisors, Inc. in the sale, had previously purchased the property that was originally a medical clinic and twice re-purposed office building.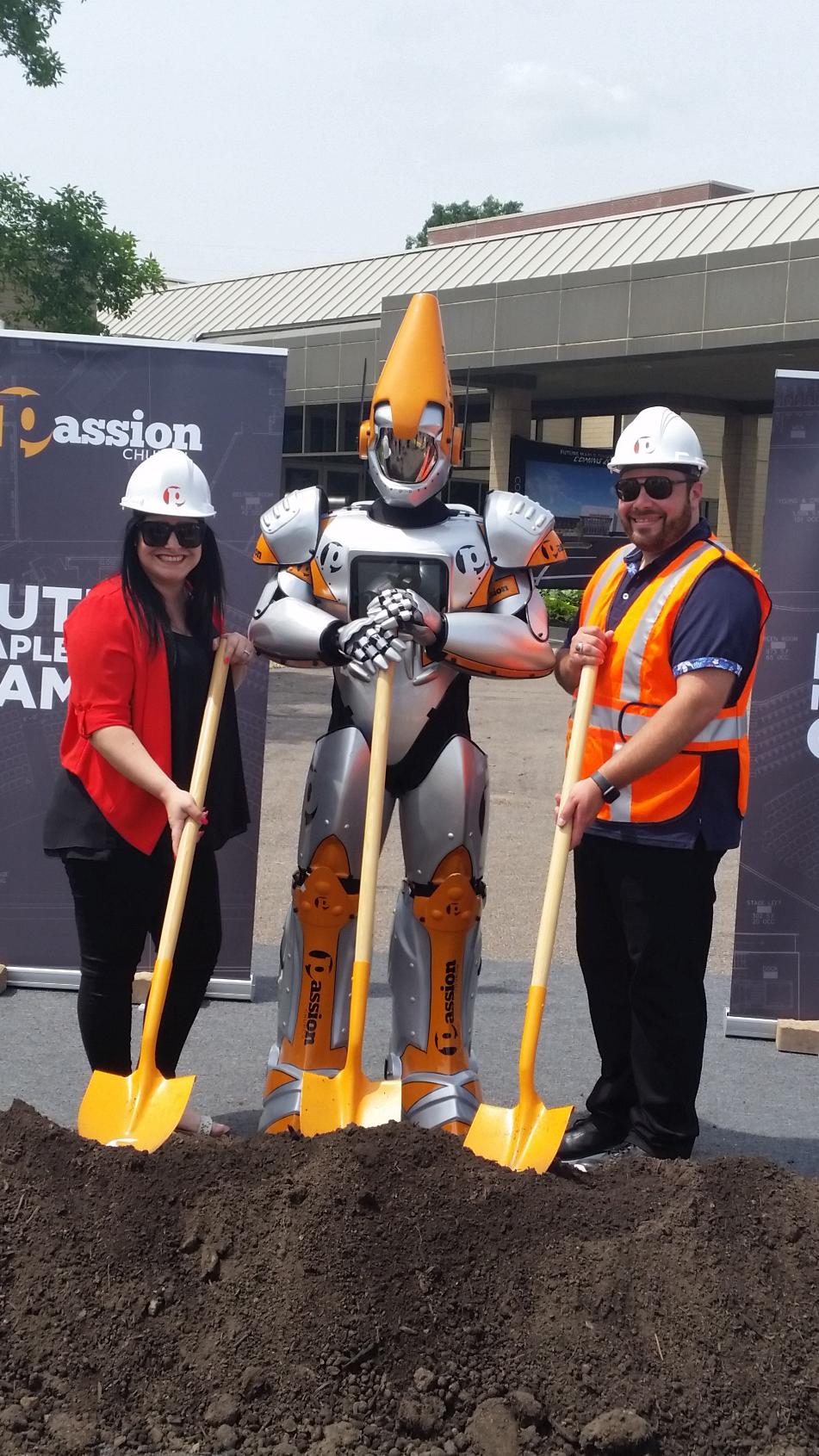 The groundbreaking ceremony, though one of the hottest days of the summer, was both comfortable and enjoyable, as engagements with Passion Church always are. Guests were greeted by well-organized parking attendants, ice-cold water, introductions, music and much more, a community of faith-filled people there to share the excitement of breaking ground (complete with Passion-branded hardhats, vests and shovels for young and old alike) on their new facility that will hold 750 parishioners in the main chapel. The church will also house a separate youth chapel, classrooms, gathering space, a library and so much more! Most important, it's the people with a true passion that make the difference.
Pastor Jonathan Brozozog and his wife Pastor Joanne Brozozog, have pulled together a group of knowledgeable and dedicated individuals and teams to raise funds, work with the architect, Laurel Schmidt of Lampert Architects, to design every aspect of the new church and continually hold exciting events to keep everyone involved in making this another successful endeavor for Passion and the entire community.
The team at EFH has done the same from brokering the sale, assisting with Passion's conditional use permit process, providing guidance on design and value engineering, assisting with financing to bidding and re-bidding construction items throughout the various stages of design.
All are very excited to get this new project underway!